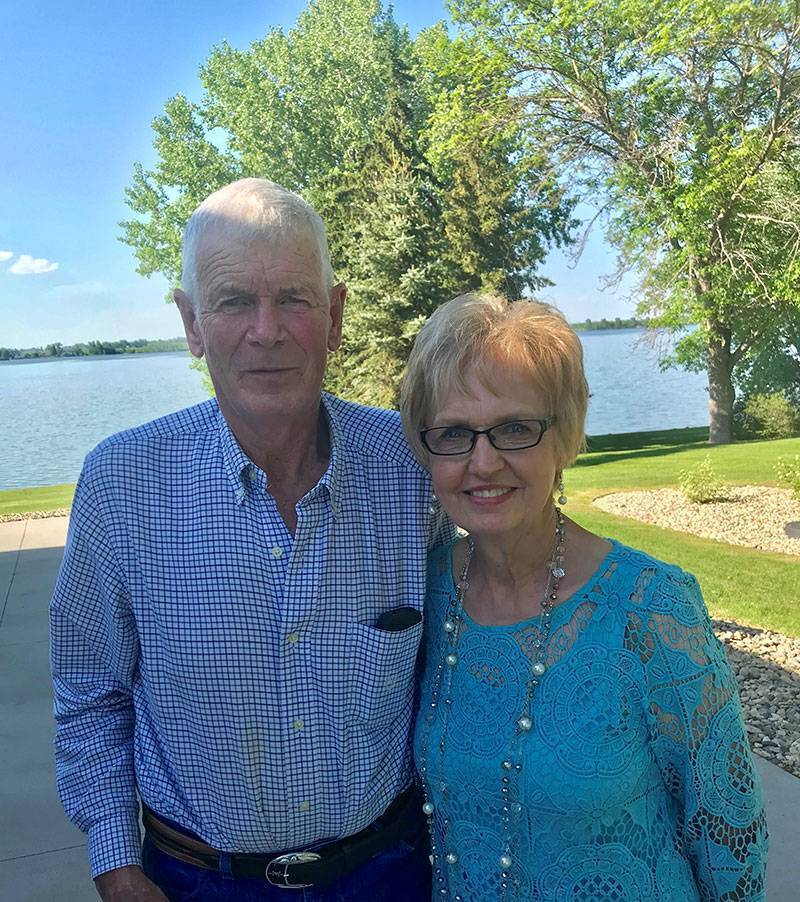 This operation started with two brothers (Maurice and Phil) operating as Bergh Bros. Each brother had a son – Mike & Larry.  This operation was diversified… raising crops, cattle and hogs. The registered Angus started as Mike and Larry each purchased a bred heifer at the SD Angus State Sale held in Watertown, SD in 1959.  These two heifers came from the Clifford Bush & Sons and Kent Baird herds.  Each year several bred heifers were purchased from Bon View Angus, Shady Lane (Gaugers), Fox Angus and other breeders.  The bulls that these heifers raised were used in the commercial herd of Bergh Bros.  The calves were fed out and sold as fat cattle.  As time went on, the registered cows took the place of the commercial herd.  An aged bull by the name of MB Black Bardoleir 10 was purchased.  This bull proved to be the beginning of the seed stock business.  A semen interest was sold to Fox Angus and semen was sold to Jim Baldridge, Gaugers and other breeders.
In 1981, Maurice and Phil (Bergh Bros.) decided that it was time for them to retire; therefore, a dispersion sale was held with the exception of the bred heifers.  Each brother kept half – Mike eventually took Maurice's interest.  Phil kept doing business as Bergh Bros.  It became apparent that a new name was needed for Mike, Barb and Ryan's cow herd.  The idea came up of using each of our first initials – thus – RBM Livestock was started.
RBM Livestock has grown from the original 25 bred heifers in 1981 to 300 plus mother cows in 2010, as well as, back grounding and finishing cattle.  In 2006, a small group of registered Charolais cows were added to RBM.  With Mike being involved with the local auction market, it became very apparent that RBM needed to raise the kind of seed stock that would be in demand at the auction markets.  That became RBM's goal – to raise seed stock for the needs of the commercial producers in this area. Those goals have not changed – calving ease, long, growthy, efficient good doing cattle.  We strongly believe that every breeder should finish out some of their cattle, as well as, some of their bull customers calves.  This brings us back to our goal of producing a product that is predictable from calving ease to the end product.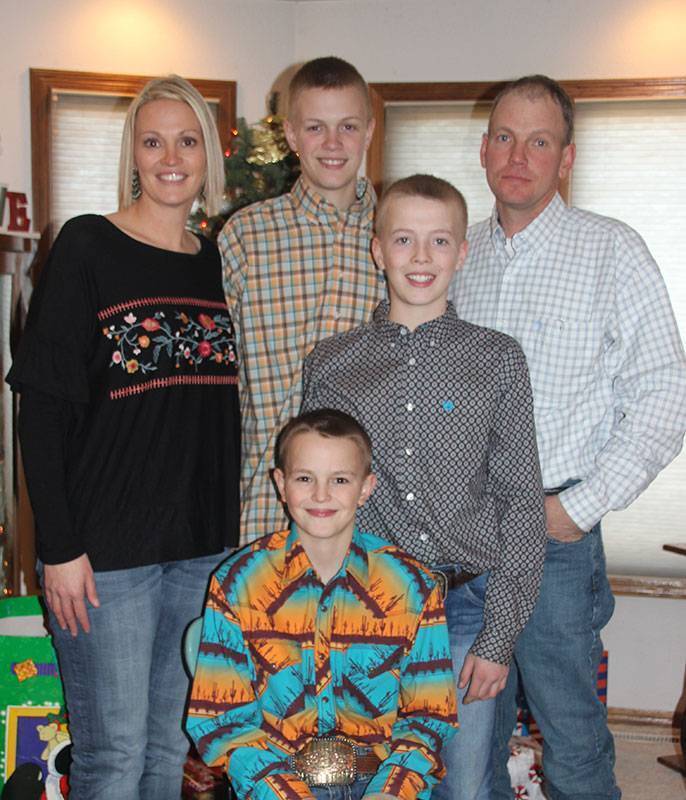 Each day new technology comes and we here at RBM strive to keep up – from AHIR, ultra sound data, age and source to DNA information.  Each fall we spend a lot of days at the auction markets purchasing RBM genetics from our bull buying customers and helping add value by sending them to producers who want cattle.  The biggest reward for us is when the buyer of these cattle calls us back and wants your cattle again next year because they out did everything else he owned.  That adds value to our customer's calves.
RBM Livestock is still a family operation today with Mike & Barb, Ryan & Kim and their three sons – Tate, Trevor & Ty.